Our ambition is to make Sirocco an obvious meeting place for all of us who love paddle.
To get there, we must have the best coach in the area, which we believe we already have today. Our coach Cristian Lopez has played Padel for about 15 years at a high level, and has been a coach for 9 years. Feel free to book a lesson with him. It gives you lots for your game, both if you are a beginner but also if you have been playing for a long time.
Our aim will be to have the best paddle courts in the area. To be able to have this, this means that track maintenance is done regularly and carefully. We will therefore sweep the tracks mechanically at least once a week, so that they are as even as possible. The glasses must also be kept clean and the nets must be intact.
The rest of the area inside the gates that belong to Sirocco will be kept clean and fresh and be inviting for all our guests. The playground that is available for the children as well as the basketball & football field will be continuously maintained, as well as all our wonderful vegetation that is around us at the facility.
The restaurant will serve drinks such as beer, wine, cava, soft drinks, juices, coffee, etc. There will be different kinds of snacks, ice cream, sandwiches and also some light dishes.
It will also be possible to order e.g. barbeque or paella. This is for slightly larger parties and must be pre-booked with the restaurant.
The padel shop must have a good selection of paddle racks and accessories such as clothes, bags, sweatbands, wraps, balls, etc.
What you will not find in the shop, we will take home to you in 48 hours from Padelnuestro, at the same cost as their web prices.
Of course there are also paddle racks and balls for rent. Ask in the restaurant.
We hope you all enjoy your stay here at Sirocco Padel Bar & Bistro!
Warm welcome!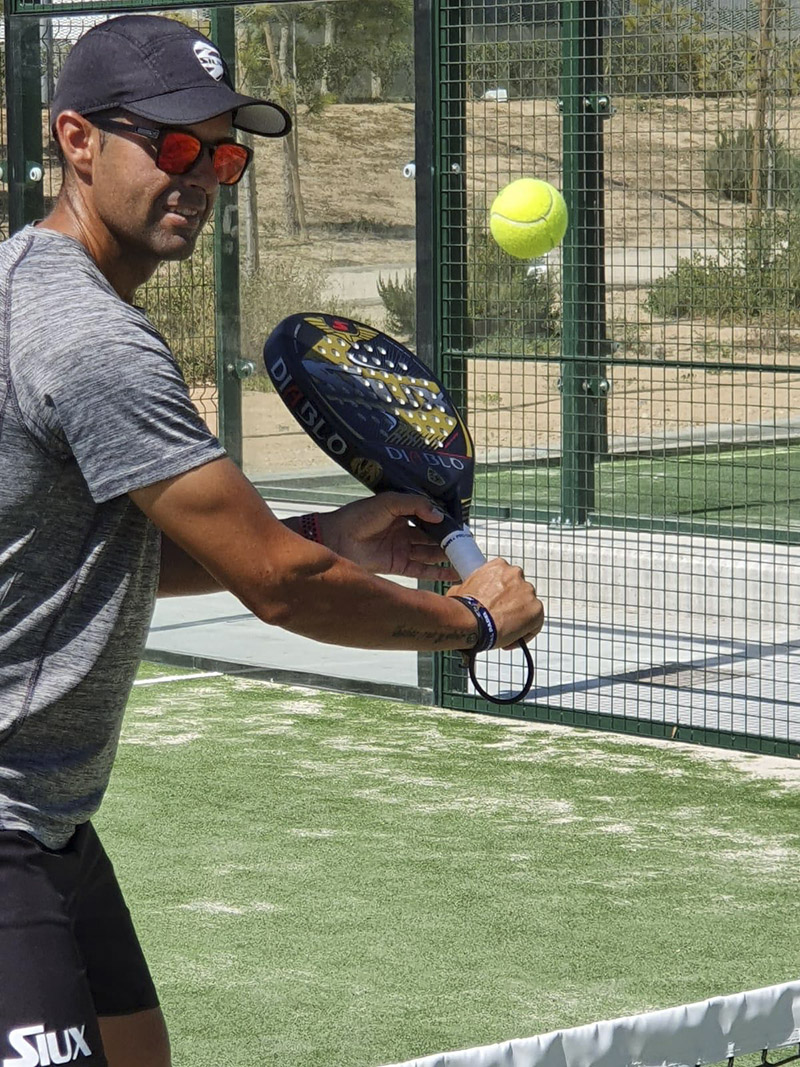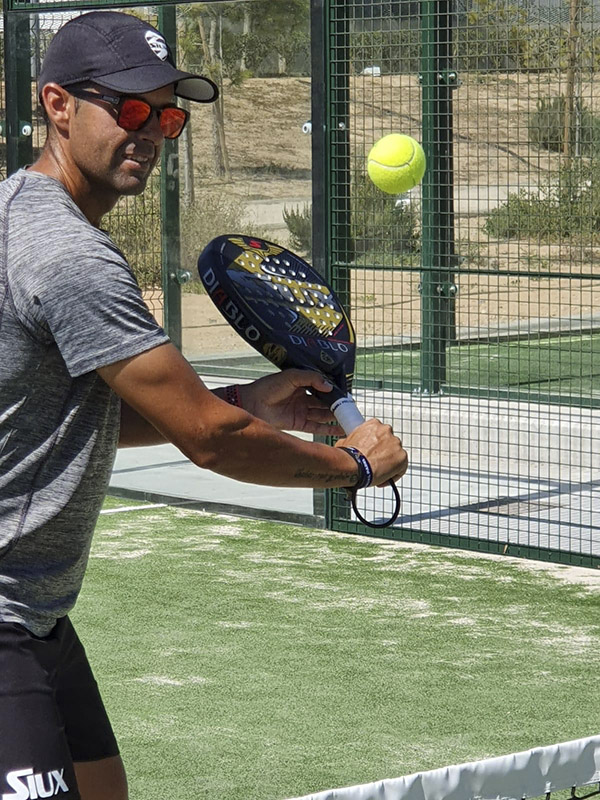 Vår ambition är att göra Sirocco till en självklar mötesplats för alla oss som älskar padel.
För att nå dit så ska vi ha den bästa tränaren i området, vilket vi anser att vi redan har idag. Vår tränare Cristian Lopez har spelat Padel i ca 15 år på hög nivå, och varit tränare i 9 år. Boka gärna en lektion med honom. Det ger dig massor till ditt spel, både om du är nybörjare men även om du har spelat en längre tid.
Vår strävan ska vara att ha de bästa padel banorna i området. För att kunna ha det innebär detta att banskötseln görs regelbundet och noggrant. Vi kommer därför att sopa banorna maskinellt minst en gång i veckan, för att de skall bli så jämna som möjligt. Även glasen skall hållas rena och näten skall vara hela.
Området i övrigt innanför grindarna som hör till Sirocco kommer hållas rent och fräscht samt vara inbjudande för alla våra gäster. Även lekparken som finns för barnen samt basket & fotbollsplanen kommer underhållas kontinuerligt, så också all vår härliga växtlighet som finns runt om oss på anläggningen.
Restaurangen kommer servera dryck såsom öl, vin, cava, läsk, juice, kaffe osv. Det kommer finnas olika sorters snacks, glass, mackor samt även några lättare maträtter.
Det kommer även gå att beställa tex. barbeque eller paella. Detta är för lite större sällskap och måste förbokas med restaurangen.
Padel shopen skall ha ett bra utbud av padelrack och tillbehör såsom kläder, väskor, svettband, lindor, bollar osv.
Det ni inte hittar i shopen tar vi hem till er på 48h från Padelnuestro, till samma kostnad som deras webpriser.
Såklart finns även padelrack samt bollar för uthyrning. Fråga i restaurangen.
Vi hoppas att ni alla ska trivas tillsammans med oss här på Sirocco Padel Bar & Bistro!
Fill in the contact form on the right, and we will contact you as soon as we have time.